Attack on Triboar
Arriving in Triboar on foot after being dropped off a ways by the cloud giant, the company meet a few locals, gambled and won the Talking troll - a broken down tavern, dined with a shady wizard who asked the company to steal a mummified beholders eye from the local lord protectors vault, and successfully repelled an attack on the town by two fire giants and a handful of well armed orcs.
Luna kept the orcs pinned down using a ballista on the roof of the town keep, while the wizards cooked up an ice-storm and then drove the giants out of town with a tornado.

Powered by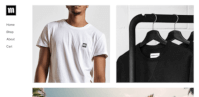 Create your own unique website with customizable templates.