Return to Phandalin
Travel to Phandalin.
Exchange the stamped gold bars from Escobert the Red for shares in the Wave Echo Cave mining operation.
Find out what has happened to Conyberry?
Investigate the orc tracks leading away from the Triboar Trail
Explore the passageway under the ruined foundations of the Old Owl Well.
Quests still active
protect the town and mine from enemies
what happened to Trevor?
who murdered the companies guards and stole their pony
Powered by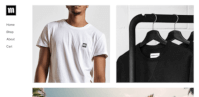 Create your own unique website with customizable templates.